Analytics Dashboard significantly simplifies the analysis of your trading across all accounts and tools used. All trading data is displayed on your panel in clear charts and graphical visualizations.
Now you can find all the data you need in one interface and manage these indicators to improve your trading strategies.
The panel consists of two parts. There is a tab for monitoring of services and tab for portfolio analytics.
MONITORING OF SERVICES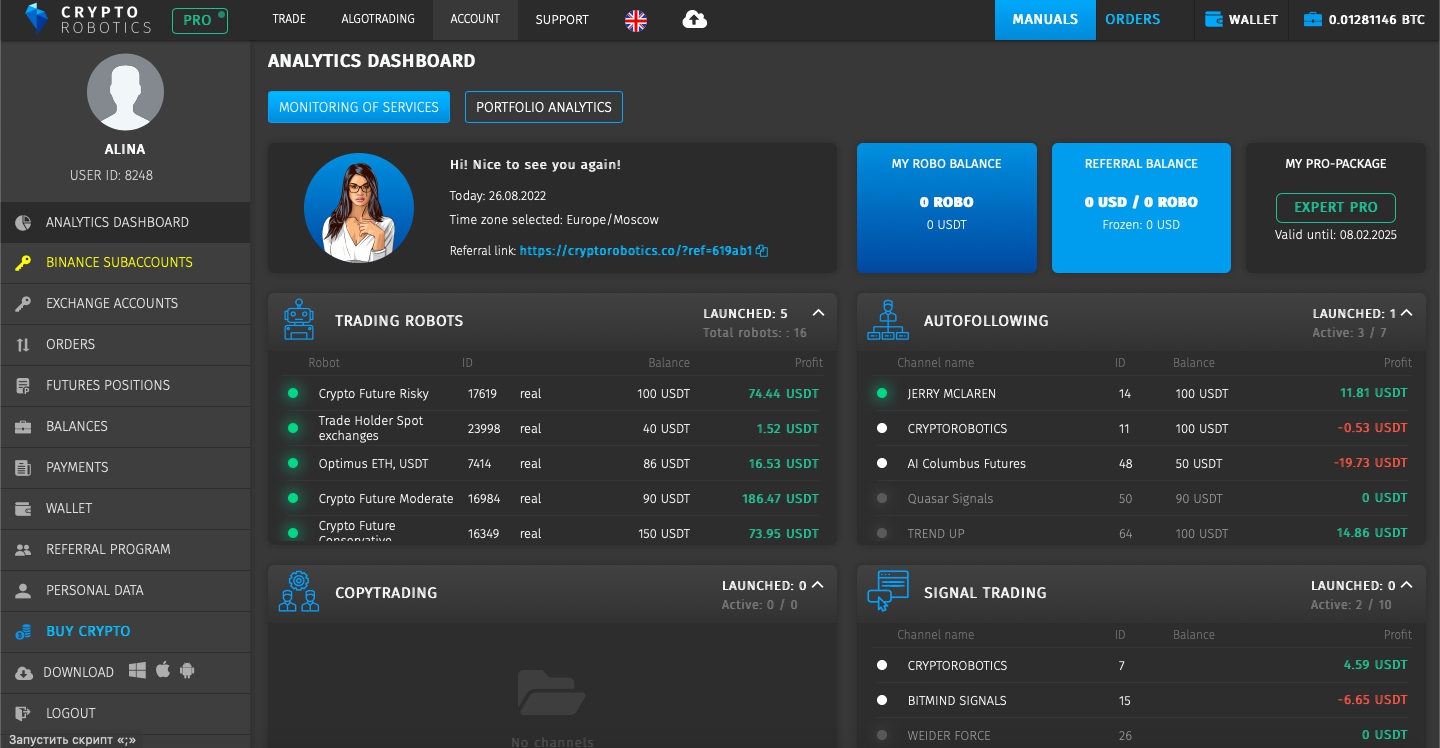 The monitoring of services tab includes:
Information about the selected time zone and referral link
ROBO wallet balance, referral balance and PRO package information
Information about connected algotrading tools (trading robots, autofollowing, copytrading and trading signals), with their statuses, balances and profit data for each instrument.

When you click on the line with the robot, a window with the settings of the selected robot opens.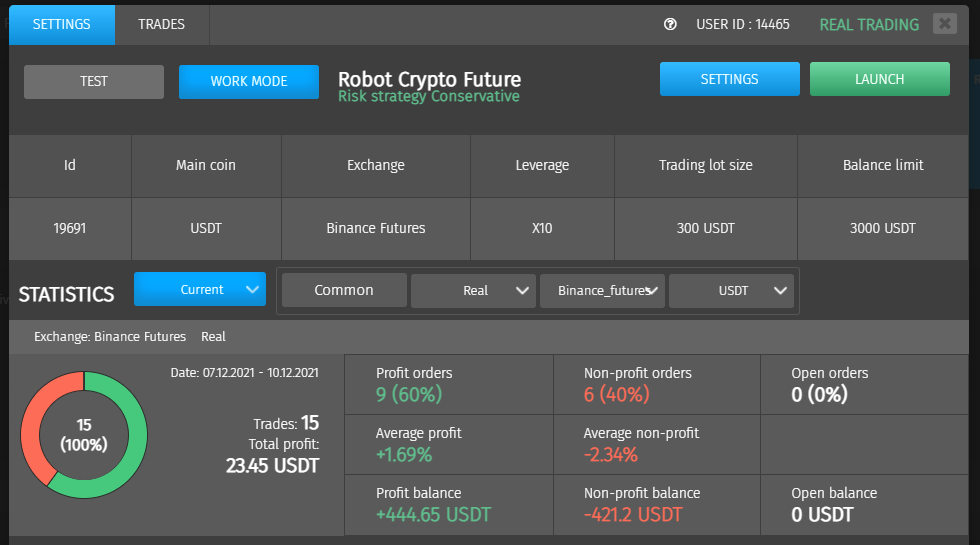 PORTFOLIO ANALYTICS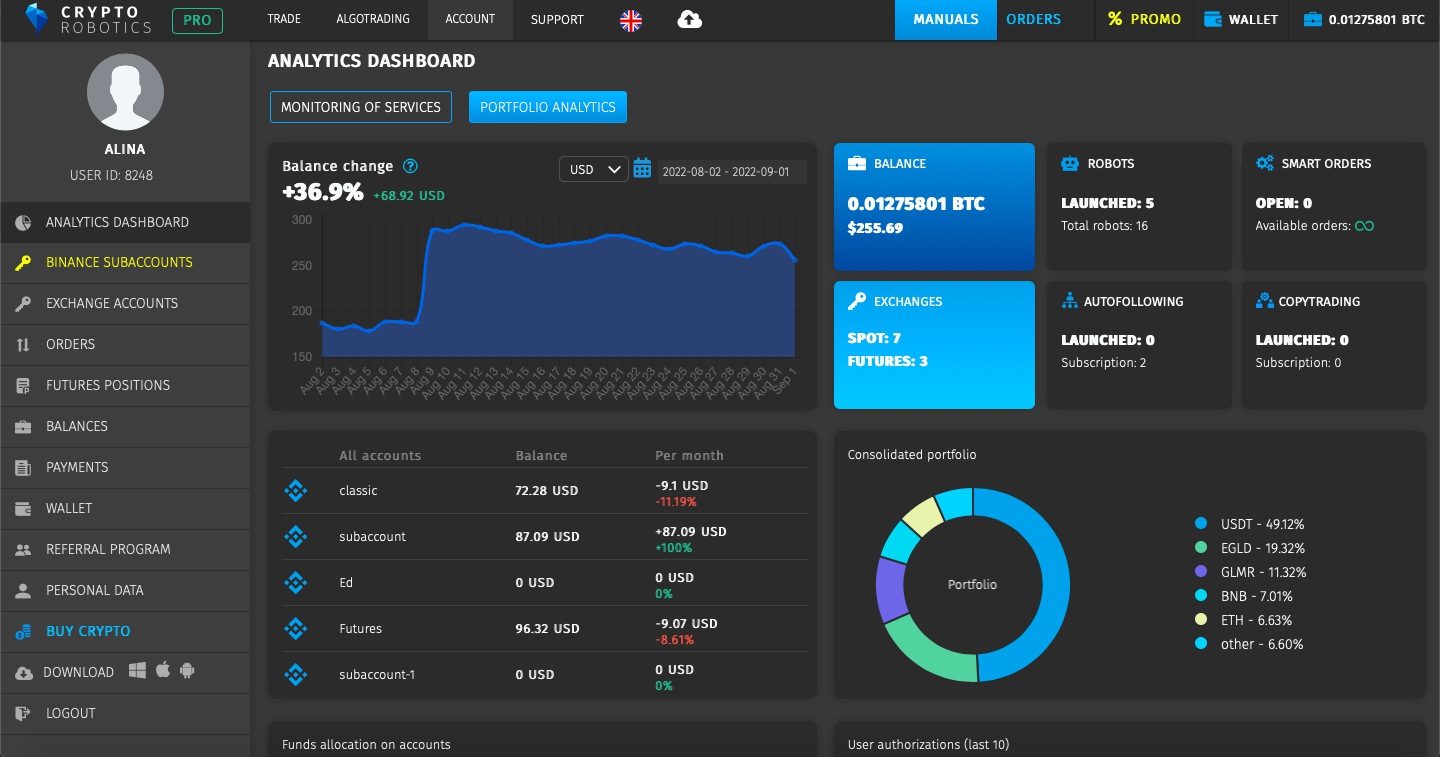 Portfolio analytics tab includes the following data:
The chart of balance changes across all accounts
Total balance across all accounts in BTC and USDT
Amount of connected accounts
Amount of exchanges
Amount of open OCOs, amount of available (in pro package)
Amount of running robots, available robots (in pro package)
List of all connected accounts with the balances and the monthly change in percents displayed
Summary portfolio (across all accounts)
List of user authorizations
You can also view detailed statistics for each specific account (API key) by clicking on the line of the account you are interested in.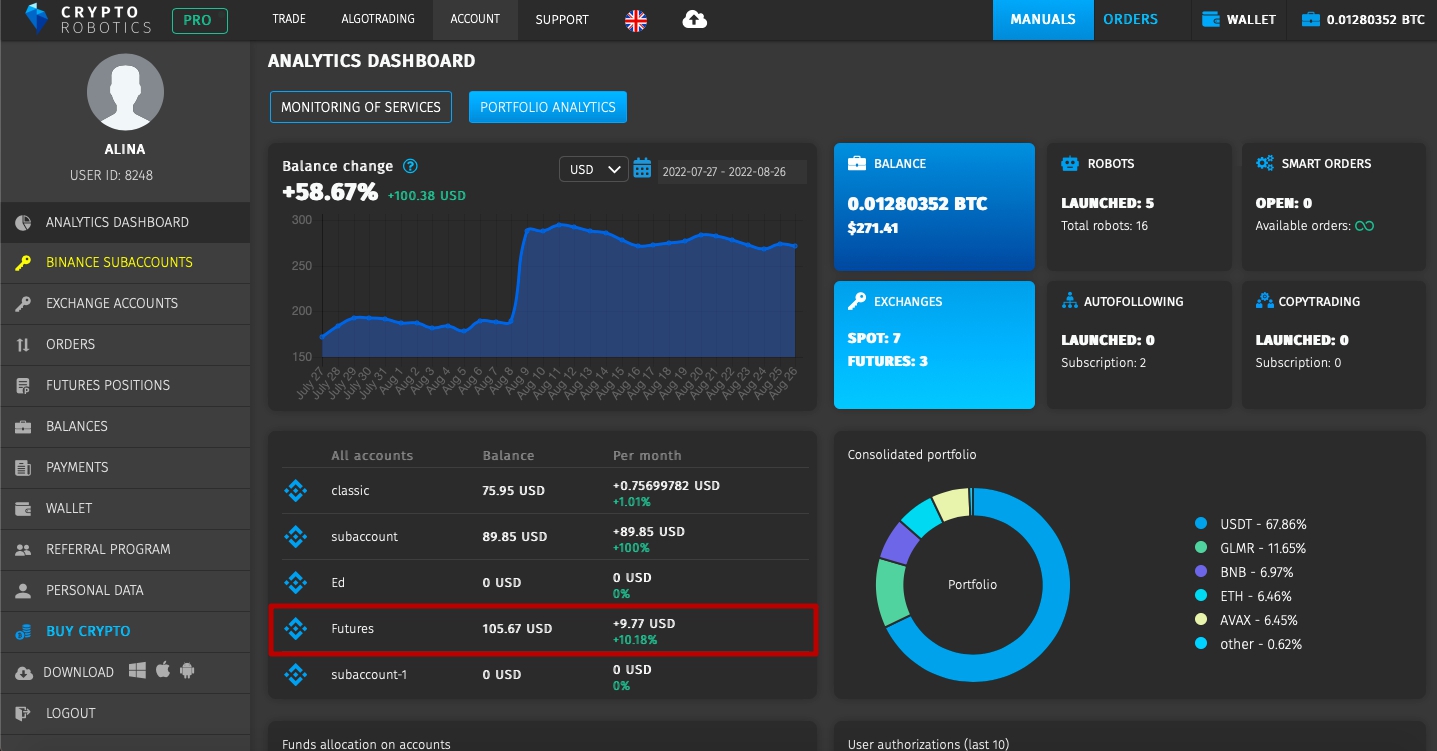 Account analytics
Account analytics allows to better understand summary statistics of your portfolio (of each API key) and see its dynamics.
The account statistics panel includes the following data:
Account profit chart
Account summary portfolio
Total revenue for today / month displayed in BTC and USDT
Robot revenue for today / month displayed in BTC and USDT
Balance the robot uses in BTC and USDT
The list of coins in the portfolio
In this tab, you can change the API key for this account.
The analytics panel is available for all users of the PRO packages, except for the Free package. For all new users on the Free package, the analytics panel is available for the first 30 days after registration.
Please note that before adding the first key to your account, you will see demo data, a notification about this is placed under the analytics panel.