Hello dear users of CryptoRobotics terminal. We are glad to introduce an updated version of PRO packages where we have added new features for trading and analytics.
Each participant of the crypto market will find tools for trading automation and diversifying the assets.
In the upper left corner is the PRO icon. Click on it to open the description of the FREE, BASIC, EXPERT packages.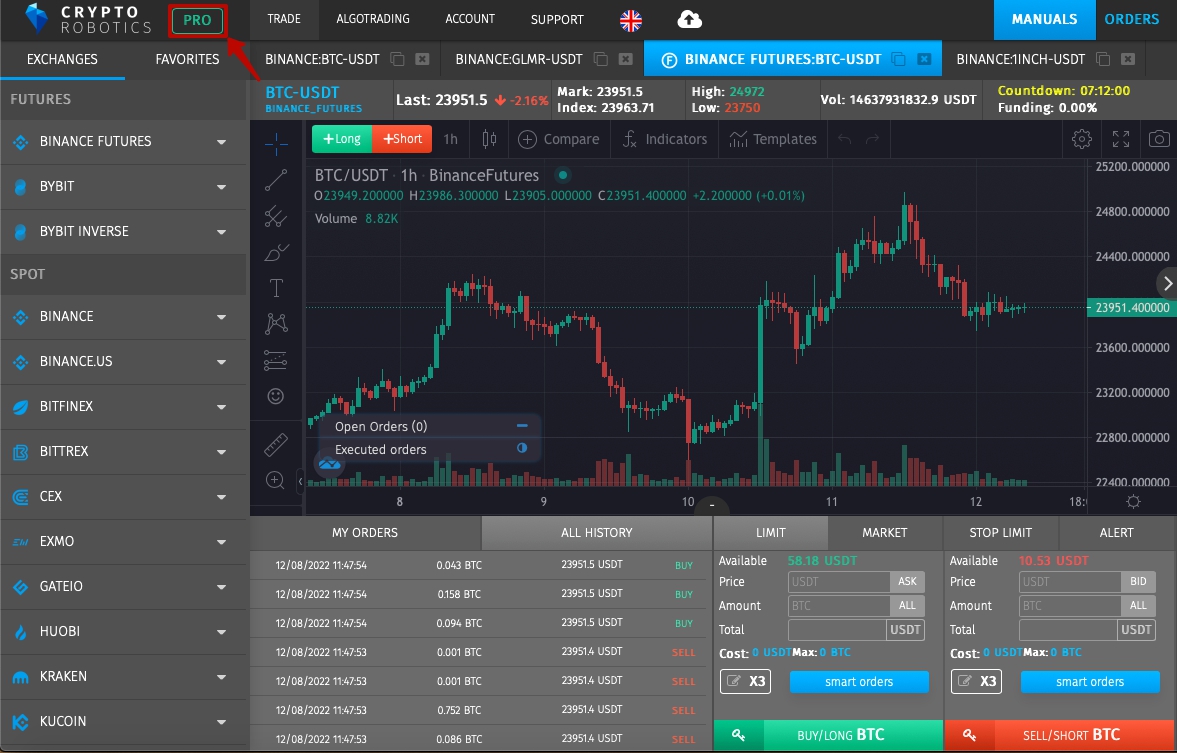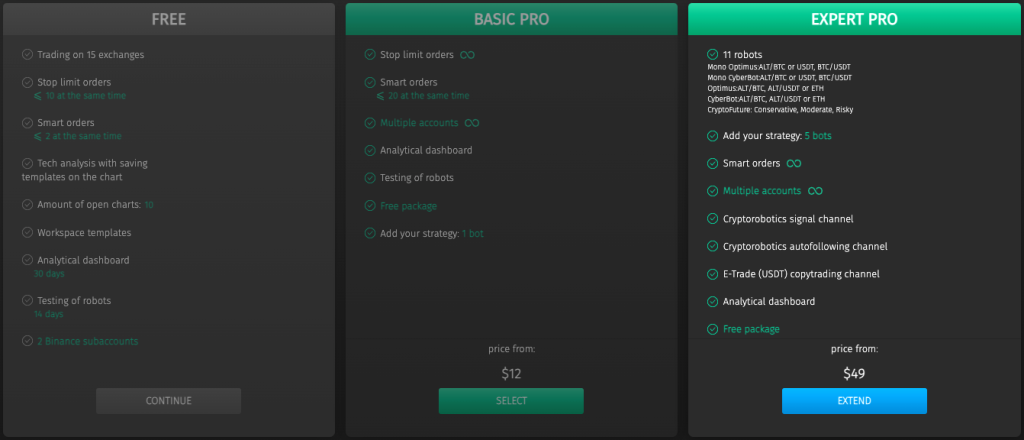 FREE package
Basic functions of the terminal
BASIC package ($19/month)
Suitable for traders who need advanced functionality for manual trading and full analytics of changes in your assets
EXPERT package ($119/month)
Developed for more active traders who want to use the full set of terminal tools and do not limit themselves.
MONO Optimus ALT-BTC/USDT;
MONO Optimus BTC/USDT;
MONO CyberBot: ALT-BTC/USDT;
MONO CyberBot: BTC/USDT.
Crypto Future Conservative;
Crypto Future Moderate;
Crypto Future Risky.
Optimus ALT-BTC;
Optimus ALT-USDT/ETH;
CyberBot: ALT-BTC;
CyberBot: ALT-USDT/ETH.