Copytrading is a service that broadcasts the trader's operations directly from the exchange and allows users to automatically copy trading orders in equal proportions of the total trading balance. For example, if a master trader has placed an order for 10% of his total balance, then the user will also have an order for 10% of his balance.
The service is currently available for the Binance and Binance Futures exchanges.
Important! Before using the tool, we strongly recommend that you get aquainted with Copytrading Rules.
You can go to the copy trading functionality through the algotrading tab.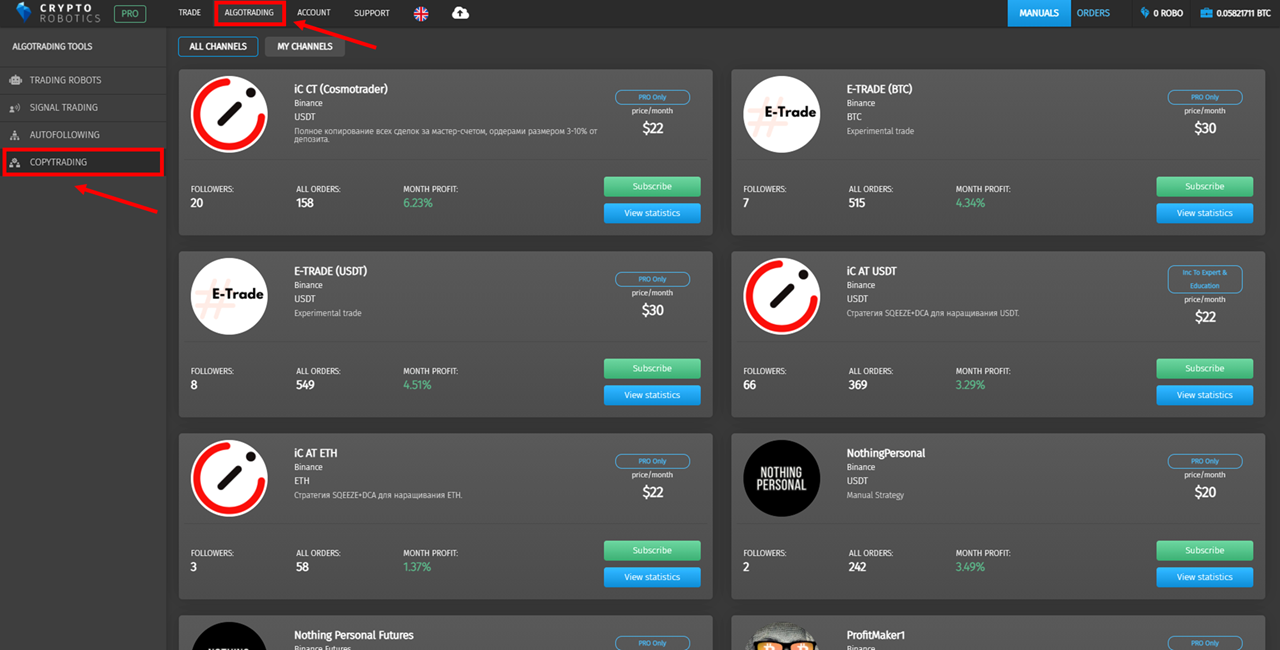 In the window that opens up, you will find several channels, for each of which you can see information about
number of subscribers;
number of signals/trades for the entire period;
average profit per month;
the subscription price per month.
In order to get more detailed information about the channel statistics, you can select the "View statistics » button, after which you will be taken to the channel page, where data from the channel cover is presented, as well as the minimum balance for the correct copying of orders in this channel and profit chart.

It is important to note that for the correct copying of orders in each channel, it is necessary to connect a SEPARATE ACCOUNT, on which no other orders are made and to which other algorithmic trading tools are not connected.
Below you can take a closer look at each trade that a trader made with a 1 day delay.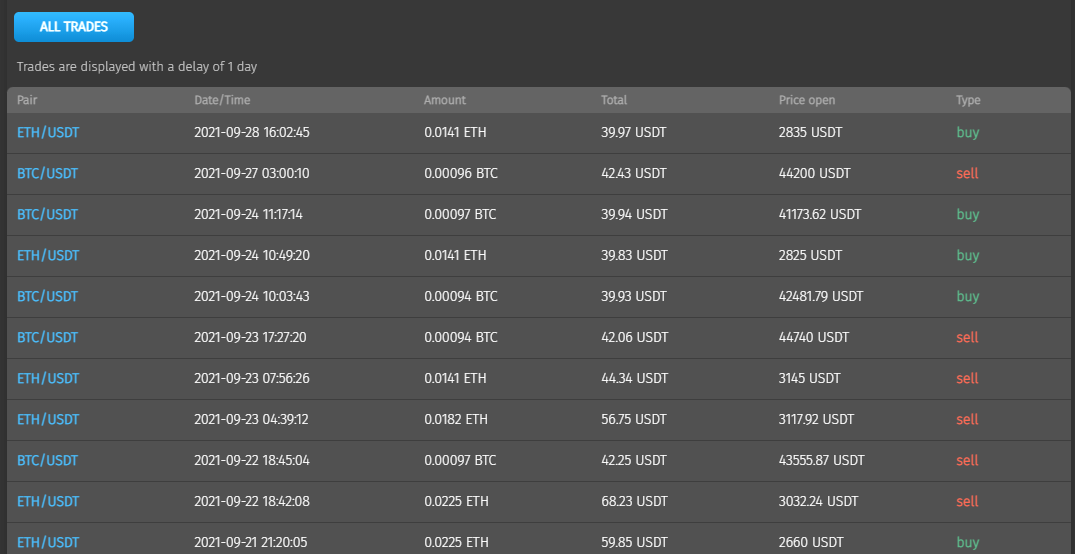 Or see the specifically copied deals and your own statistics on them, if you have already launched the channel. Open and closed trades are displayed here.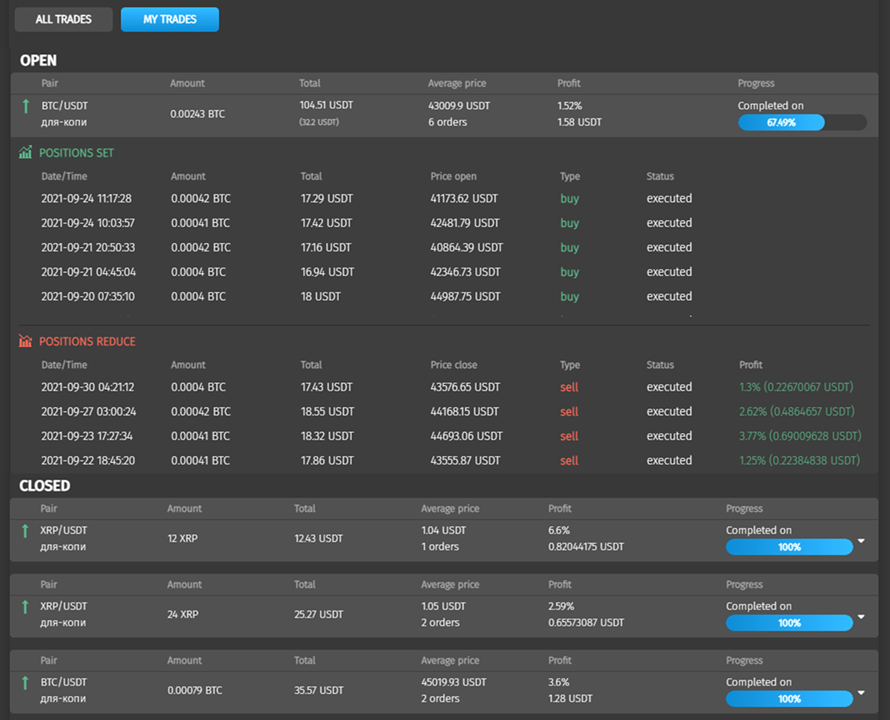 In this section, you can see which pair was used in the transaction, the number of coins and the transaction volume in dollars, as well as the average price and profit. You can also expand a specific position and view information on individual orders. That is, the service itself is organized according to the Positions principle. A position is one or more orders to buy or sell one asset.
The opening and closing of Positions can occur unevenly. Orders may vary in size and may be closed separately or together.
To run this tool, you must have a subscription to the channel and the minimum required balance on the exchange in the corresponding coin. The minimum trading balance is required for correct copying of the master trader's orders. For example, for this channel, the minimum balance is set at $ 670.

In the settings, you can choose the exchange and balance.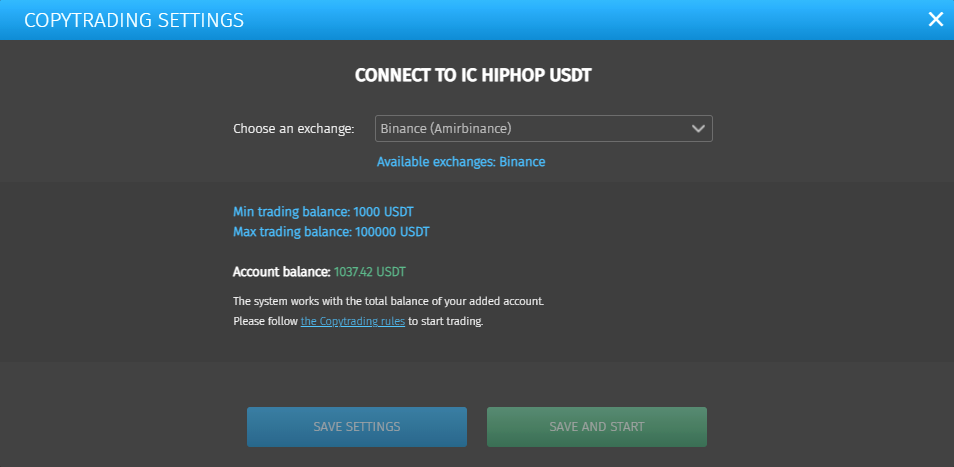 And a little to the right is a button for starting or stopping this tool. You can pause the instrument, stop, or stop and sell the currently purchased assets.