CryptoRobotics trading robots are the programmed algorithms that are able to independently analyze the price movement in the market and make decisions on entering and exiting a position.
Robots open trades on positive price fluctuations based on a number of oscillators and indicators. And exit them on the pre-set algorithm.
They are fully automated! You just need to specify a few basic parameters before the launch and robots will begin to open and close transactions on your exchange.
There are two modes in our robots:
Trading mode — uses balance on your exchange for trading;
Demo mode — Testing — allows you to trade the robot on real currency quotes in real time, without using your balance.
In the All Robots section, you will see a market of robots available to you that you can immediately buy or test for free on any of the packages, including the FREE package.
Test period lasts 14 days from the moment the bot is added to the My robots section.
If the bot was added to the system by you more than 14 days ago or was already included in the paid package, it will not be available for test on a FREE package.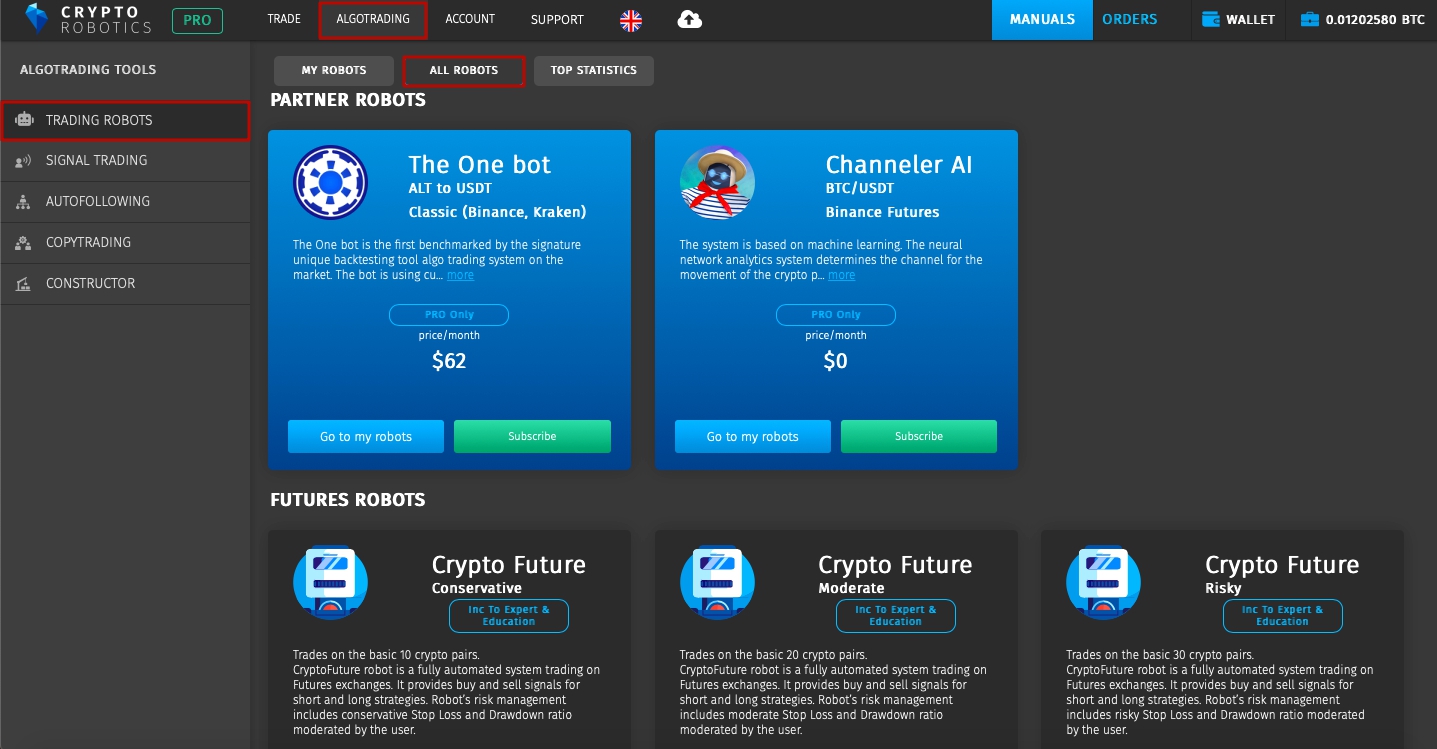 You can also go to My Robots tab to see the entire list of your robots.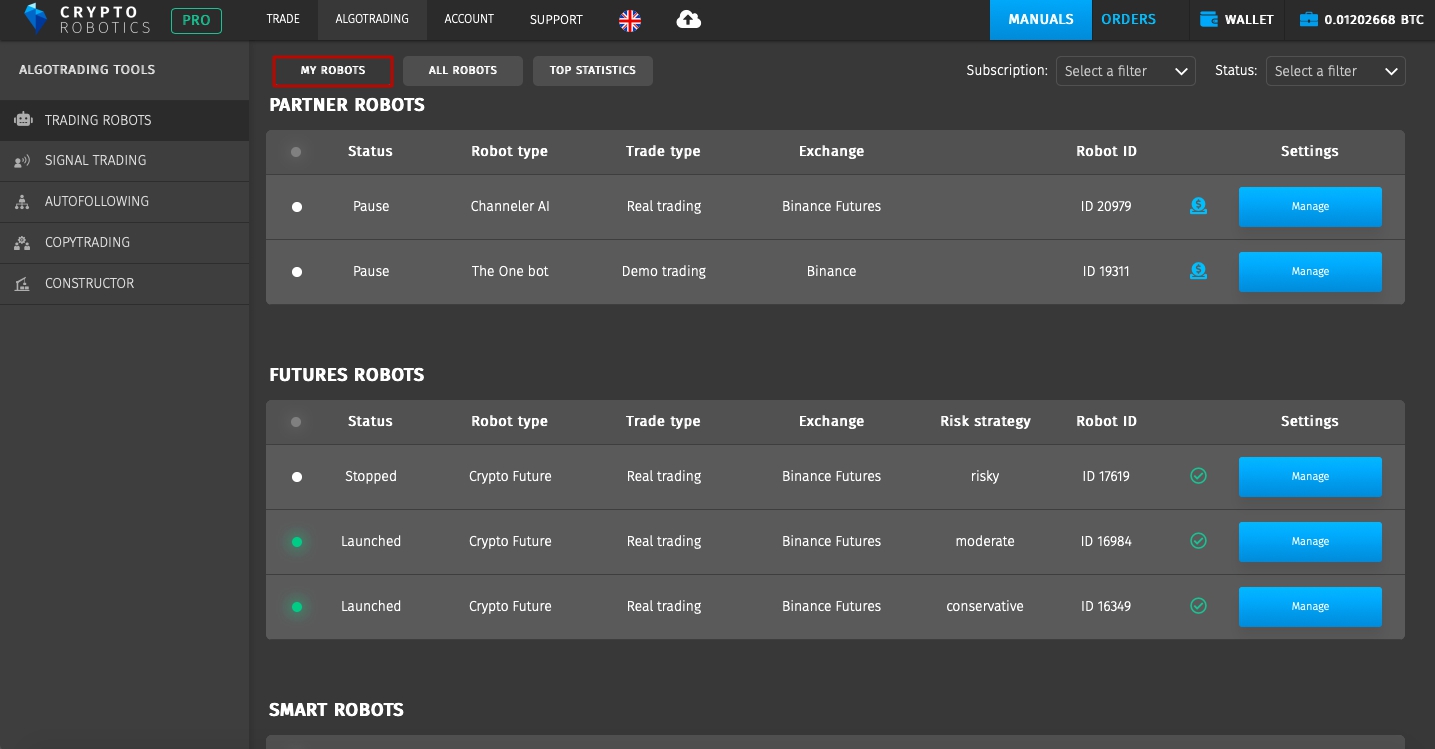 Here you will see brief information about each robot and go over to the management section and settings.
Also, for convenient usage, there is the possibility of sorting in this section. In order to use this function, use the drop-down menus in the upper right corner of the section. You can set up sorting by subscription type: Active/Not active and/or robot status: Launched/Stopped.