You can download the terminal for Windows in Account tab — Dowload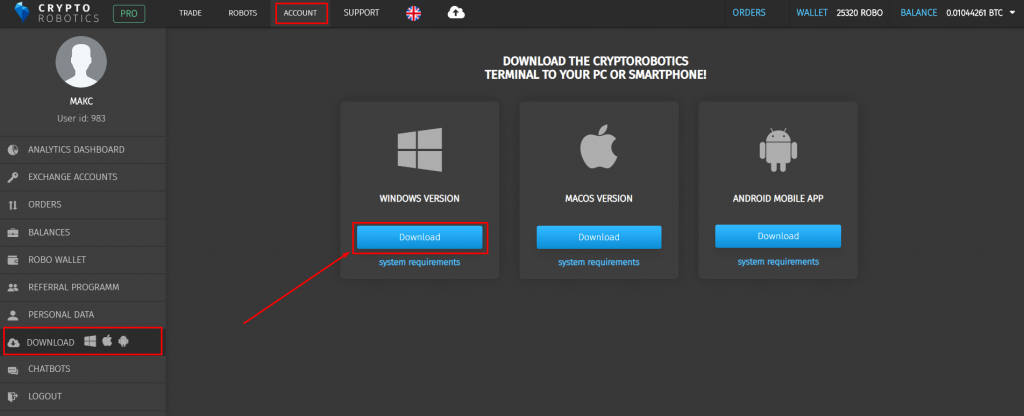 To do that you need to register in the terminal web-version first.
Before downloading the terminal, check if your computer meets system requirements.
Microsoft Windows: Vista, 7, 8, 8.1, 10
Vista, 7, 8, 8.1, 10
RAM: 4 Gb
Hard disk space: 400 Mb
Microsoft Visual C++ 2015-2017
Stable Internet connection
After clicking on the button, the file that you need to open and install will be downloaded to your computer.
Next, to log in to account use the email and password you entered when registering in web-version.