After you set the order it is displayed in "My orders" in the lower left corner of the terminal.

Here you can see the different types of orders (smart sell, buy, sell, buy limit, sell limit) that have been executed and open ones.
smart sell — smart order
buy, sell — limit order
buy limit, sell limit — stop limit order (pending)
You can see their statuses as well:
executed
wait
open — in trading
cancel
Let's see how it works on smart order.
Before the order is executed you can make changes to it. Hover a mouse over your smart order, there you will be able to edit it.

A cross means that you will delete this order and it will get the status — rejected (cancel). In this case, the coin will not be sold;
Clicking on a check mark you will take it to the executed status. The coin will not be sold;
Clicking on the gear, you will have the opportunity to change the parameters of the smart order, until it is executed.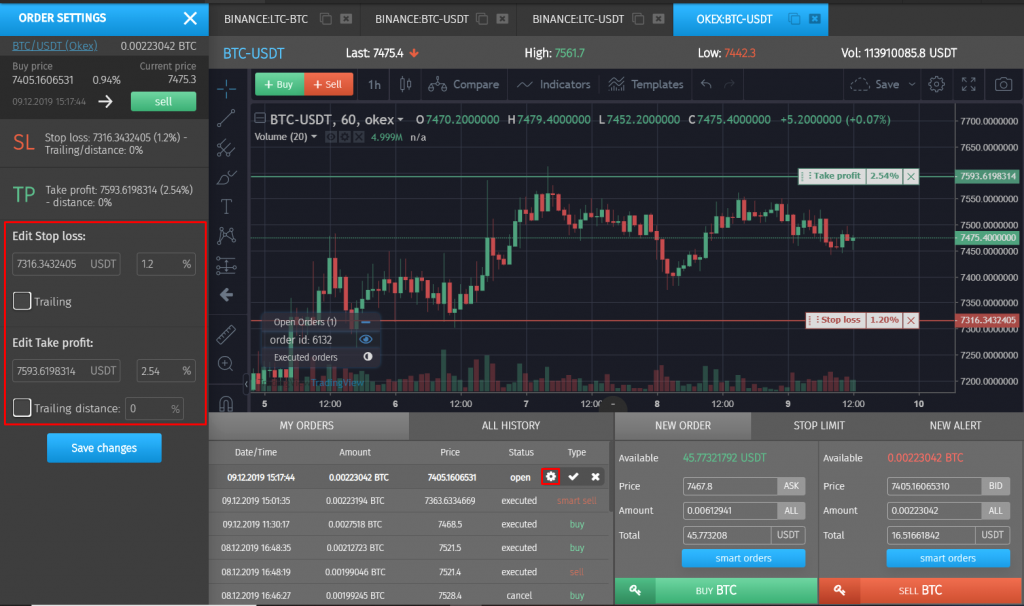 After changing a particular parameter, you need to click on the «Save Changes» button.
Changing order parameters when the order is open is only possible with smart orders. If you want to change the parameters of a limit or stop limit order, you need to cancel it by pressing the cross. And create a new order with the necessary parameters.
If you want to track transactions for different coins, you need to go to the order tab in the upper terminal menu, open the exchange and API key you want to view all transactions on.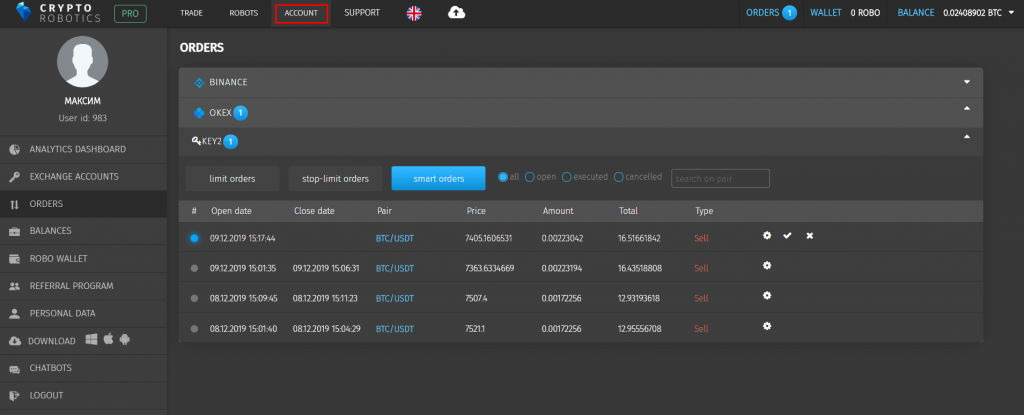 Next, you'd need to select the order type to view all orders for this group.

You can also use the filter on the right for a quick search.
If you have open orders they will be displayed in the interface with a blue circle and you can make changes to them described above.

From here you can edit the configuration of smart orders.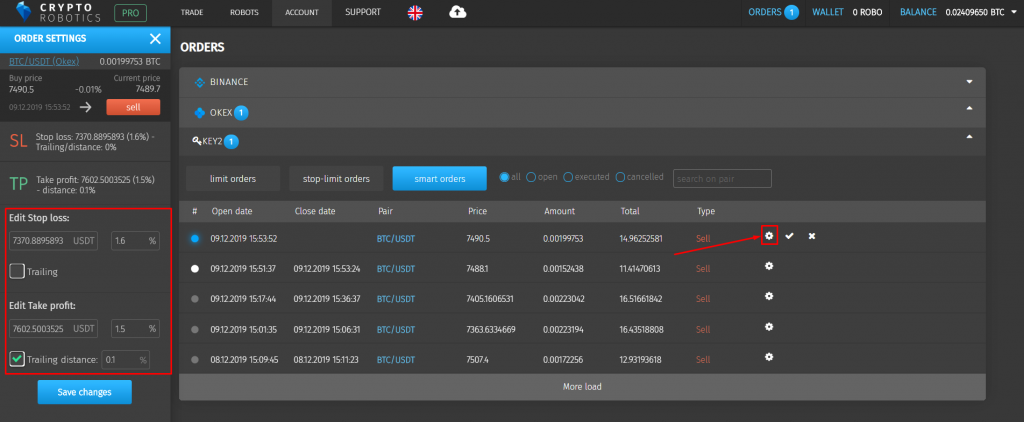 When clicking on a gear you open a section with settings and information on this smart order where you can change the order settings, or panic sell clicking on Sell button.
If you want to open the chart for this pair click on blue footnote in the left corner.