«AI Columbus Futures» autofollowing channel uses machine learning algorithms to trade more efficiently. Let's consider this tool in more detail.
In order to start using the autofollowing service go to the «Algotrading» section and select «Autofollowing» in the left menu.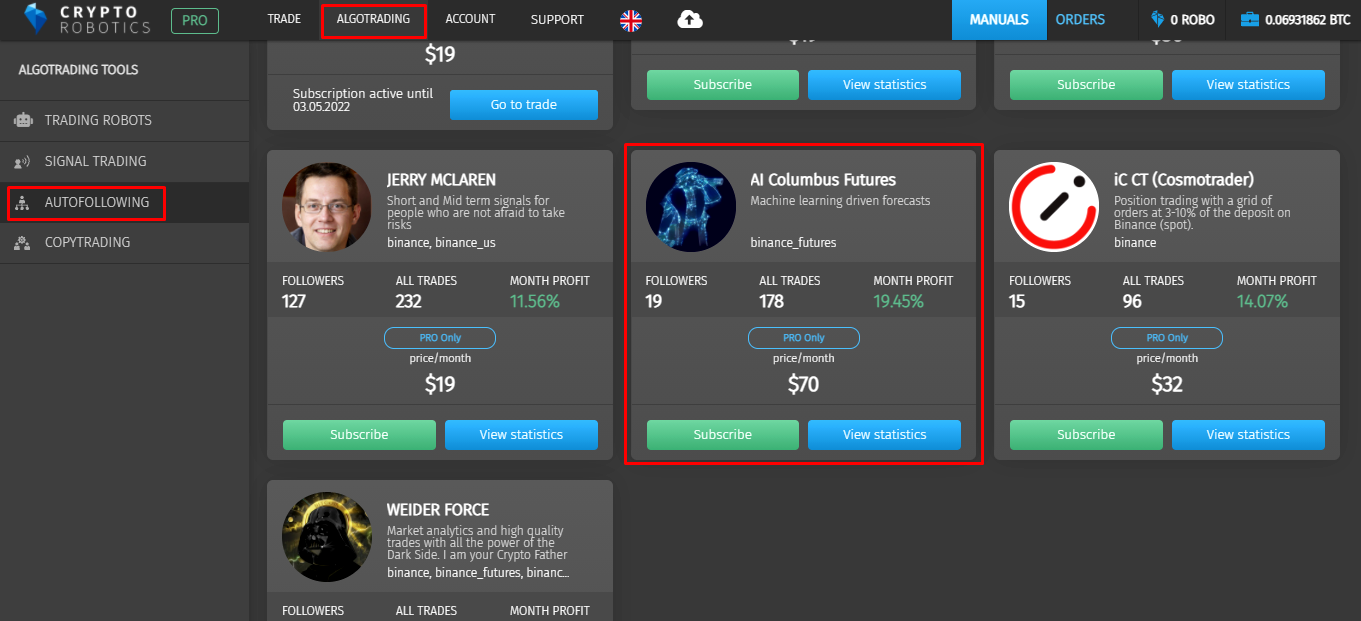 Through machine learning the system was trained to 'see' global & local support and resistance levels, as well as the movement vector. The system takes into account the resistance levels, trading volumes, the speed and dynamics of changes in the motion vectors and calculates optimal entry conditions.
You can view detailed statistics of this channel's profitability, as well as a detailed history of orders, by clicking on the «History of transactions» tab.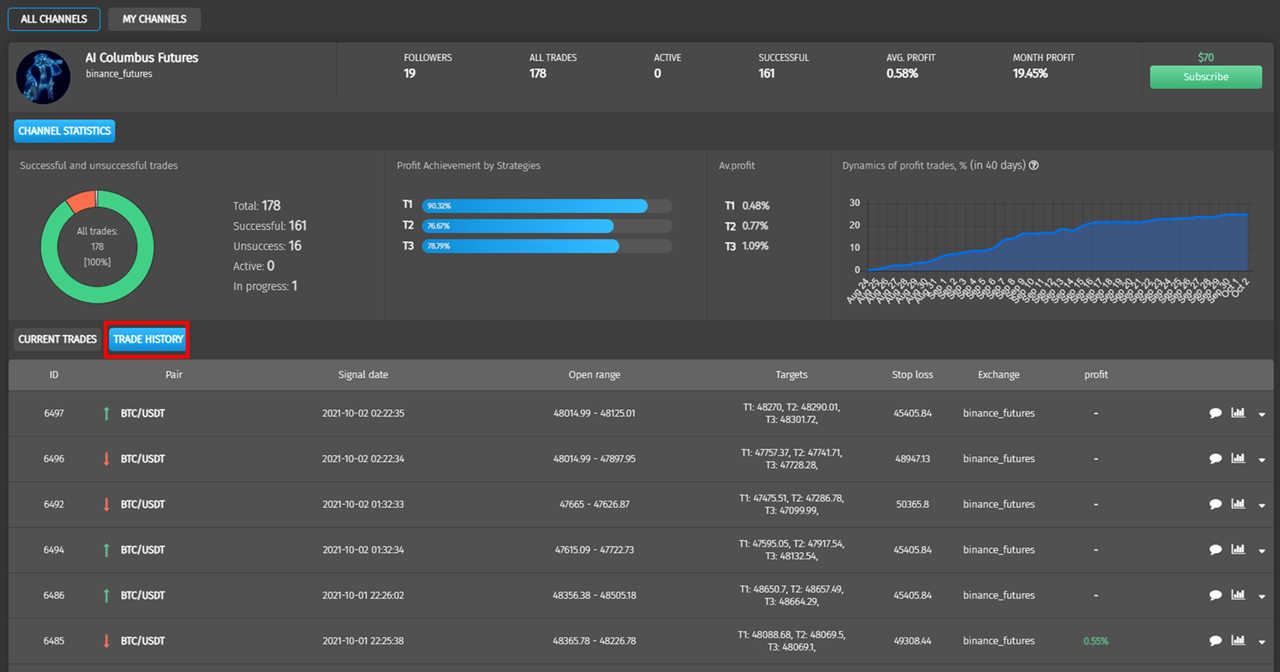 After subscribing to the channel, you will have access to the «My Trades» section, where you can view all your open and closed orders.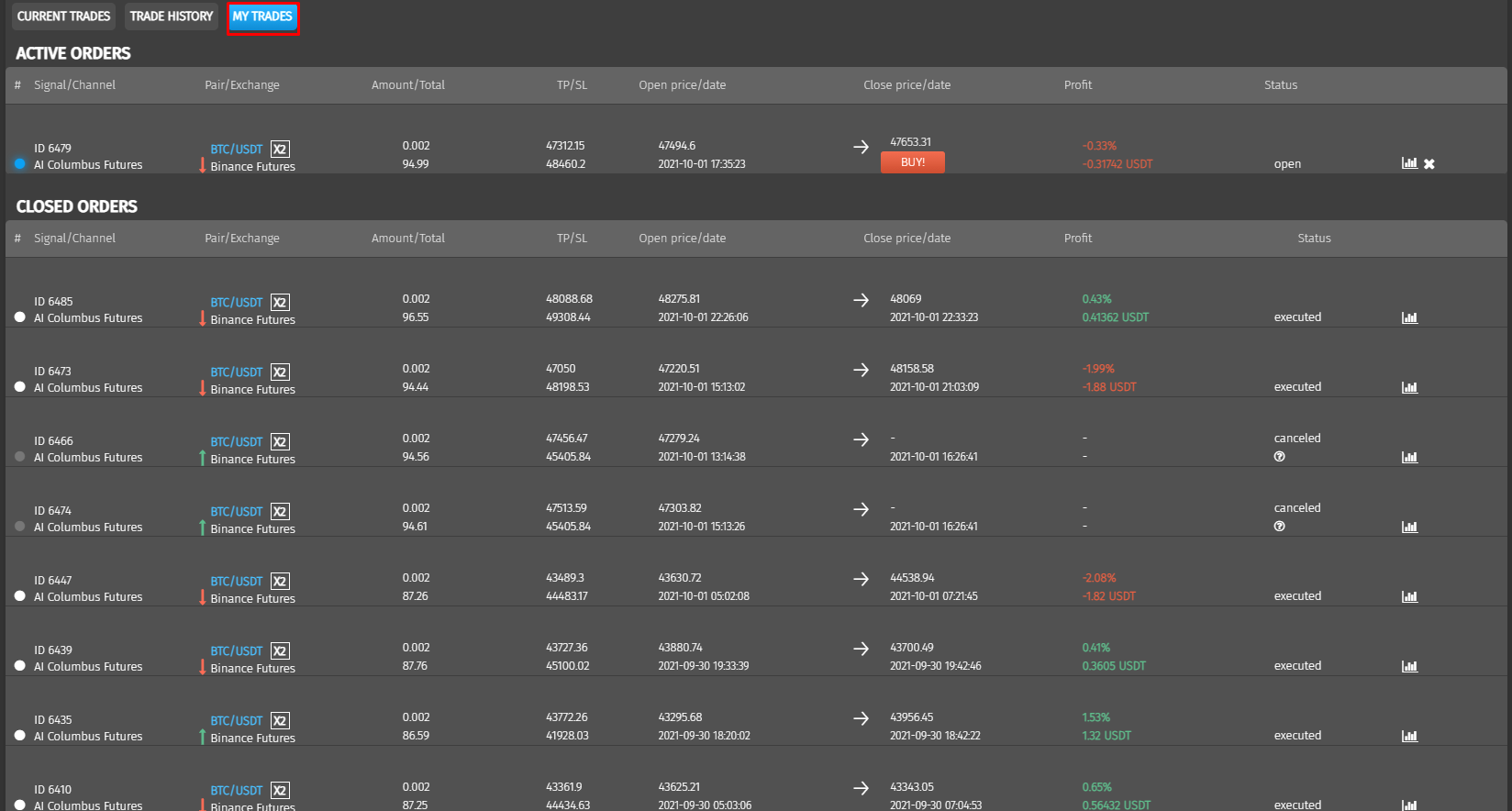 The system retrains itself once every hour, and once every 6 hours it adjusts the accumulated experience by supplementing it with new conditions.
In order to start autofollowing on this channel, go to the «Settings» button.

Select the desired account on the exchange and trading strategy. There are conservative, moderate and risky strategies, depending on the take-profit level.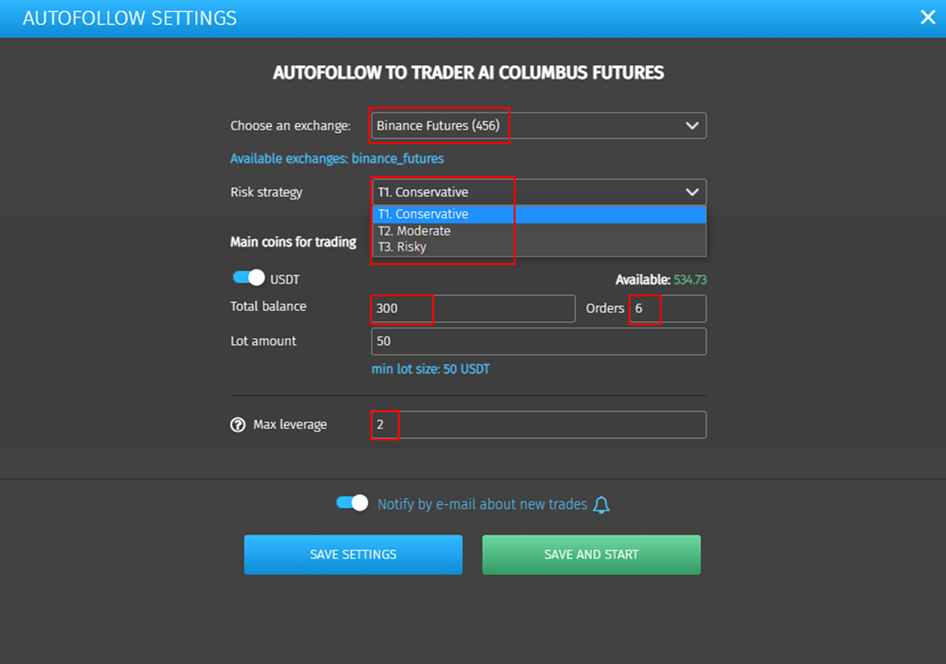 All selected settings are displayed on the corresponding line: exchange, balance, lot amount, risk strategy and maximum leverage. If you want to stop the channel, you can choose one of the options: stop buying, pause or stop by closing all open trades.