If it is important for you to have quick access to your CryptoRobotics account, you can bookmark the link on the main screen. This link will work as a desktop shortcut. This method is only available for the mobile version of the Safari browser.
How to setup?
Launch the Safari browser on your iPhone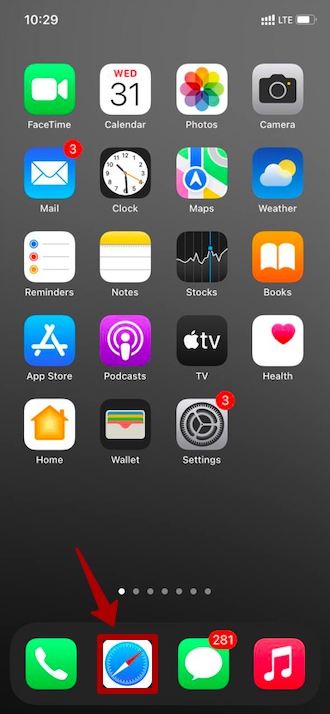 Go to the CryptoRobotics platform website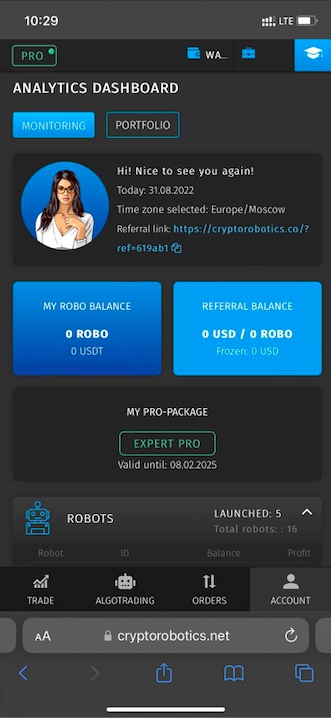 Tap the Share icon at the bottom of the screen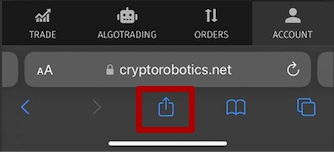 In the menu that opens, select Add to Home Screen option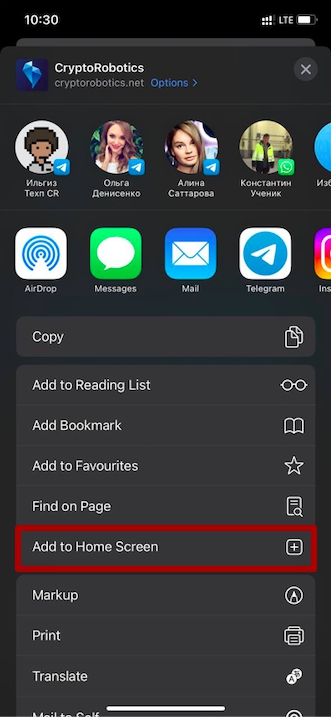 On the next page, you will be able to choose a suitable name for the shortcut, as well as once again verify that the website address is correct. After that, you need to click Add in the upper right corner of the screen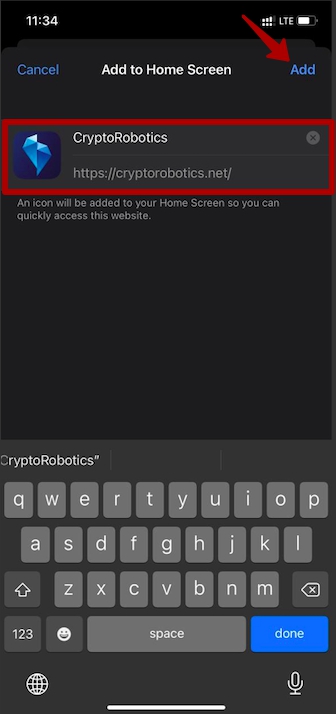 Done! The CryptoRobotics icon will immediately appear on your iPhone's home screen. By clicking on the icon, an instant jump to the web version of the platform will be executed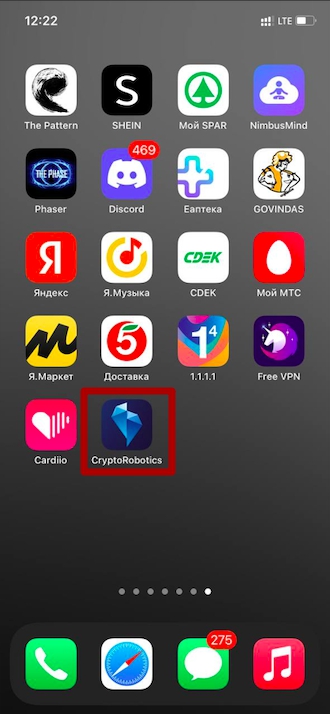 If you need to remove the quick access icon, you can always do it in a couple of clicks. To do it:
tap the icon and hold it until a drop-down menu appears,
after that, you need to select Delete Bookmark option and confirm the deletion.