To launch the bot you created, go to the My robots tab, select it and click the Manage button.

Next, select the Work mode and click on the Settings button.

Perform the settings of the bot. By default, for trading, you need to select an exchange and an API key for trading. The set of settings in your bot may vary depending on the type of your trading strategy.
Click Save and Start.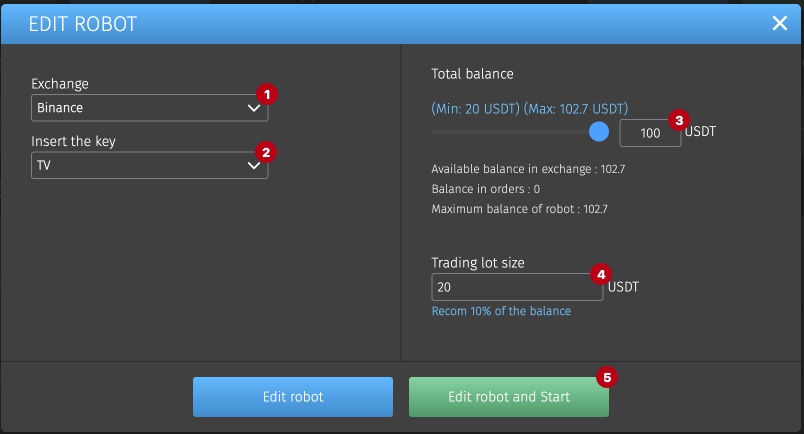 Done! All orders of the bot launched by you will be available in the Trades section.