In this manual we will explain how to pay for services on the CryptoRobotics platform with fiat via AdvCash service.
Step 1. First of all, select the service or package you want to purchase and the subscription period.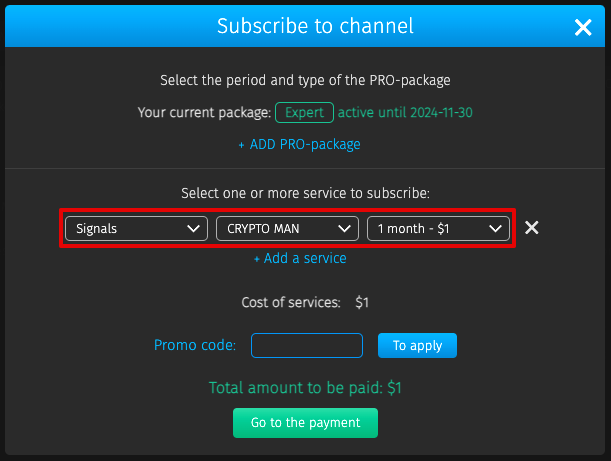 Step 2. Afterwards, below you will see the amount to be paid. Click on the Go to the payment button.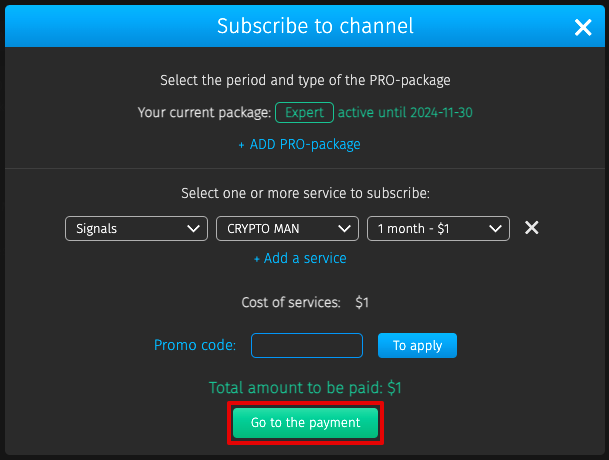 Step 3. After that, select AdvCash payment method in the opened window.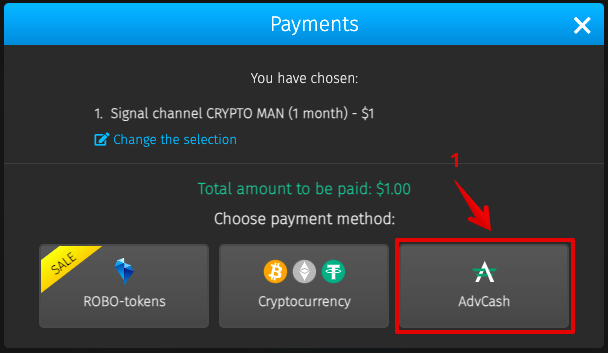 Step 4. Specify the currency which you want to pay in.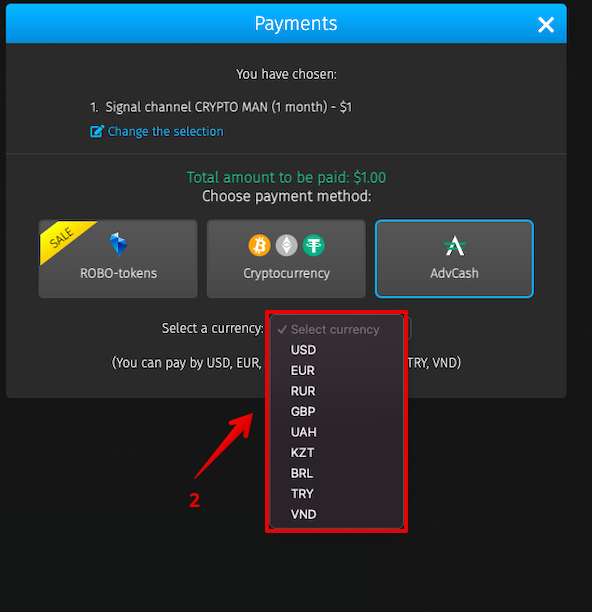 Step 5. And click on the Pay button.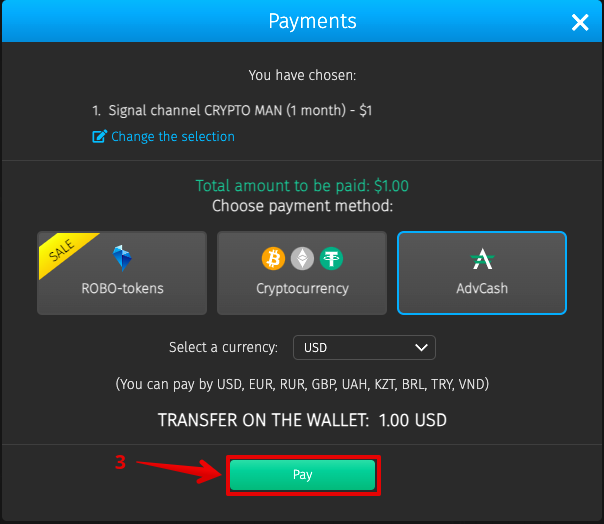 Step 6. Next, the AdvCash payment window will open in a new tab, where you need to click on the Go to payment button.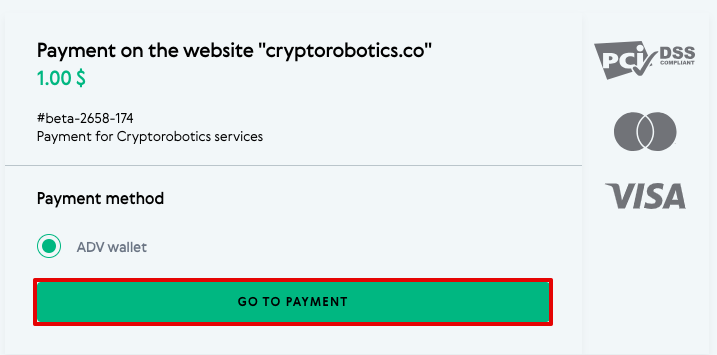 Step 7. The system will request you to pass authorisation to complete the payment. In case you already have an AdvCash account, enter your e-mail and password in the appropriate fields in the authorisation form and click on Log in to Adv.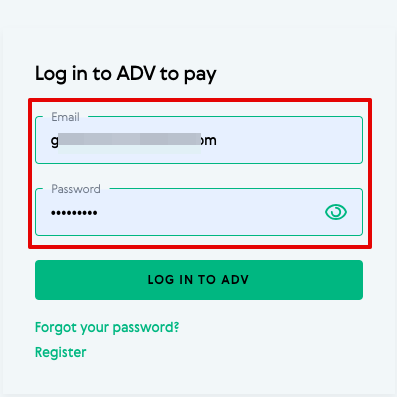 Step 8. If you do not have an AdvCash account yet, please register in the system by clicking the Register button. If you do not need to register, you can skip this step and go straight to Step 10.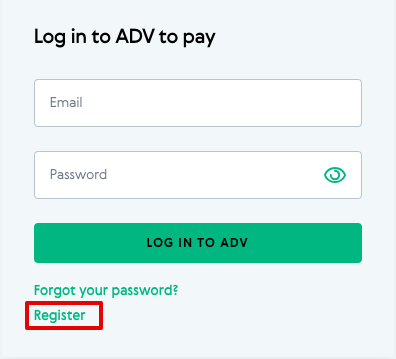 Step 9. To register, you need to enter your first name, last name, email, come up with a password, and complete a quick verification by dragging the slider to the right. Then read and accept the terms and conditions of the user agreement and privacy policy and click on the Register button.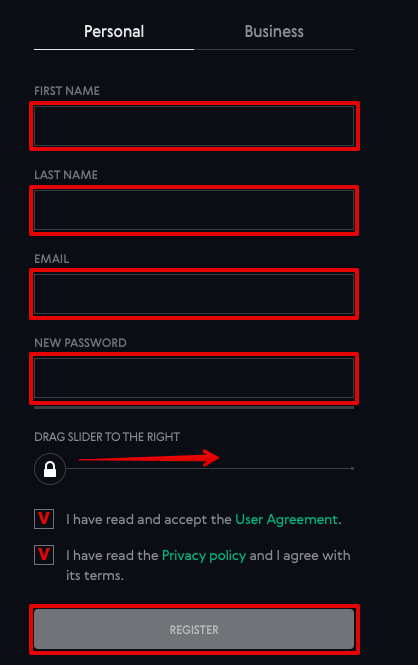 Step 10. After authorisation, you will again get to the AdvCash payment window, where you will be able to select your account to be debited and see the amount to be paid. To complete the payment click on the Continue button.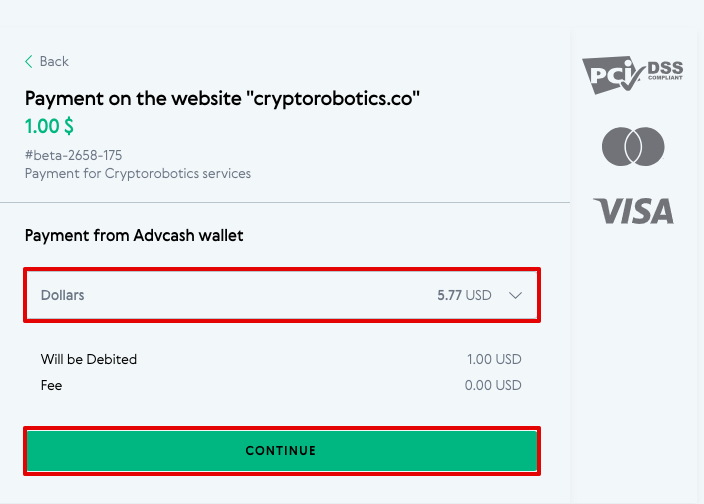 If your account has insufficient funds for payment, please top up your account in your personal account. Please refer to the instructions on how to top up your AdvCash wallet.
Step 11. After that the system can request you to confirm the transfer of funds. Confirmation is performed by sending a confirmation email to your email address.
Step 12. Go to your mailbox. Open the email from Advcash and click Confirm.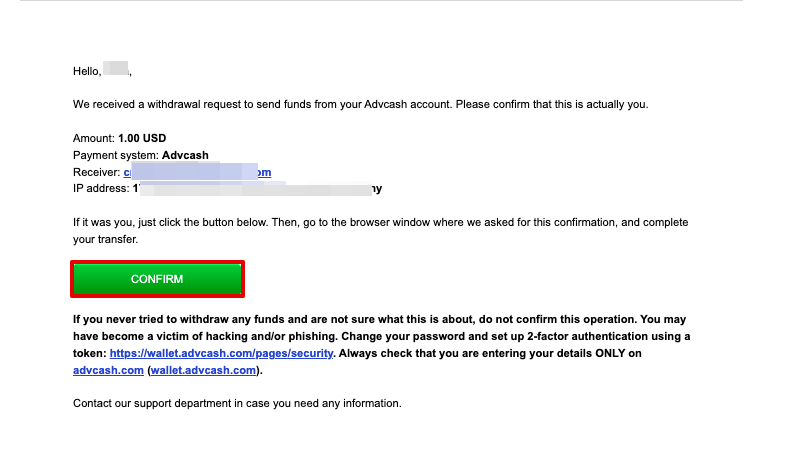 You will then see a notification that the validation has been successfully completed, and the system will request you to return to the browser window where you were asked to complete it.
Step 13. In the AdvCash payment window click Confirm.
You will then see a notification of a successfully completed transaction with payment details.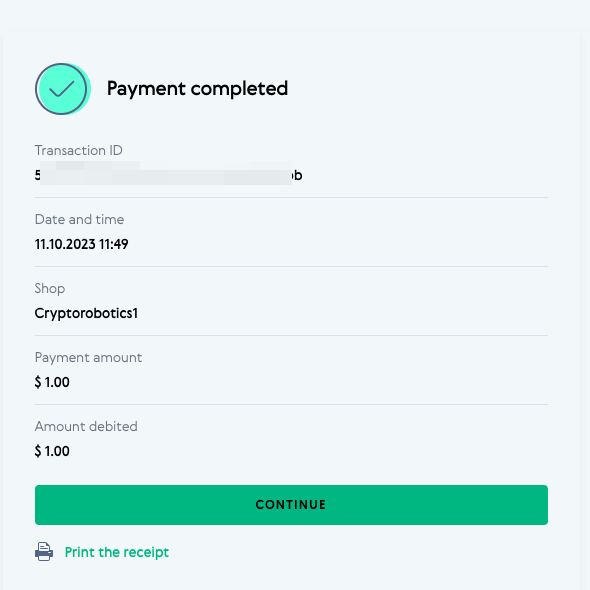 Step 14. Back on the CryptoRobotics platform, you will see a window informing you that your purchase order has been accepted.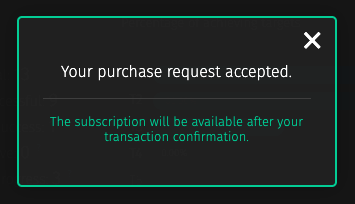 It usually takes a few seconds to process the transaction and once you close the window, you'll see that the purchased service is already active on the platform and you can start using it, and you'll also find the subscription expiry date and a button to renew access.

Step 15. Moreover, you can also go to the Payments section to verify that the subscription has indeed been purchased.