In this manual, we will find out out how to set up and launch the Trade Holder bot.
Trade Holder is a portfolio bot. It trades to the USDT stablecoin.
It independently collects a portfolio of 9 most promising coins on the market:
ATOM
AVAX
BNB
BTC
DOT
ETH
GLMR
NEAR
TWT
The task of the robot is to take profits from each of the coins and re-buy them on new positive market fluctuations. Until the profit is taken, the coin becomes a portfolio asset of the robot, and the robot continues to monitor its rate to take profits.
The list of the coins may vary.
To launch the bot, you need to go to the Algotrading tab and select the Trading robots -> All robots section.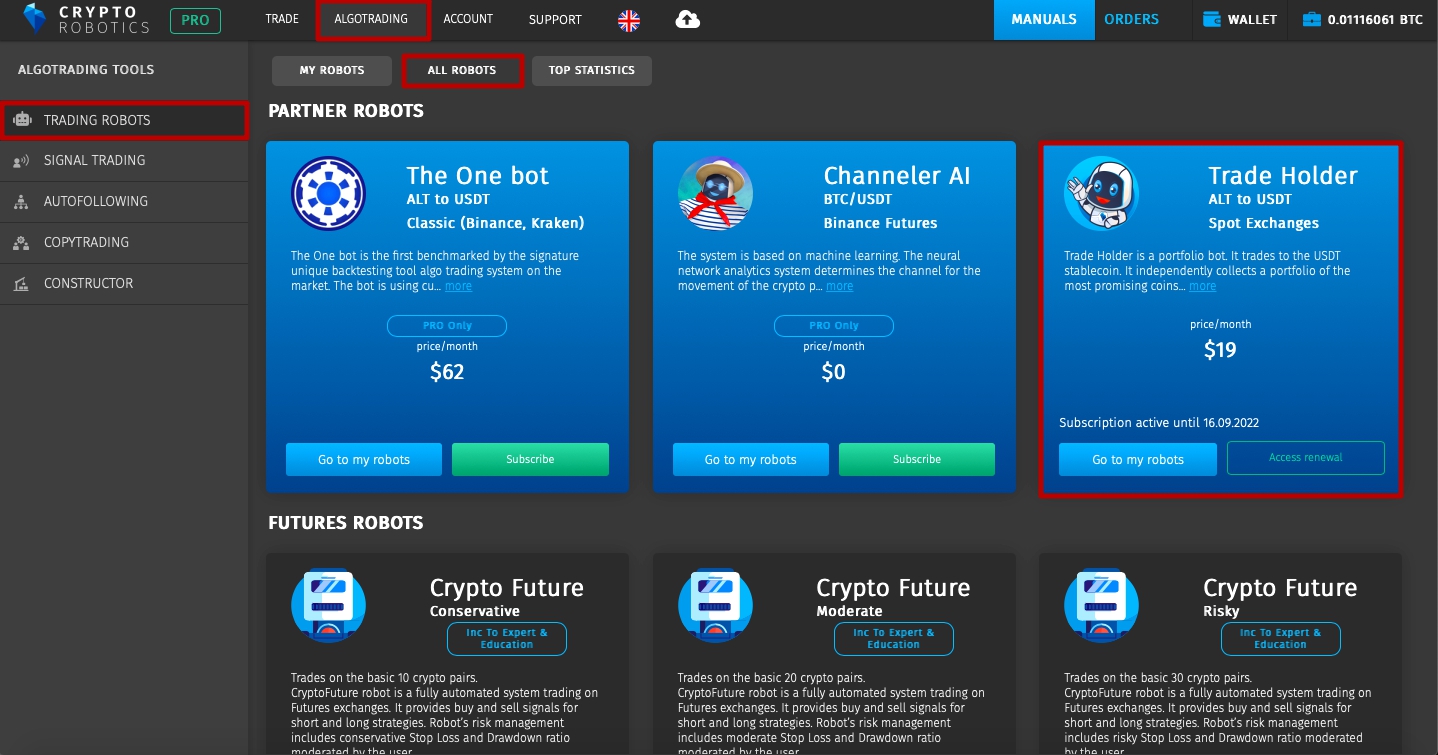 You can subscribe to the bot even without a PRO package.
After this, the robot will be available in the My robots tab. In order to go to the settings and launch, you need to click on the Manage button.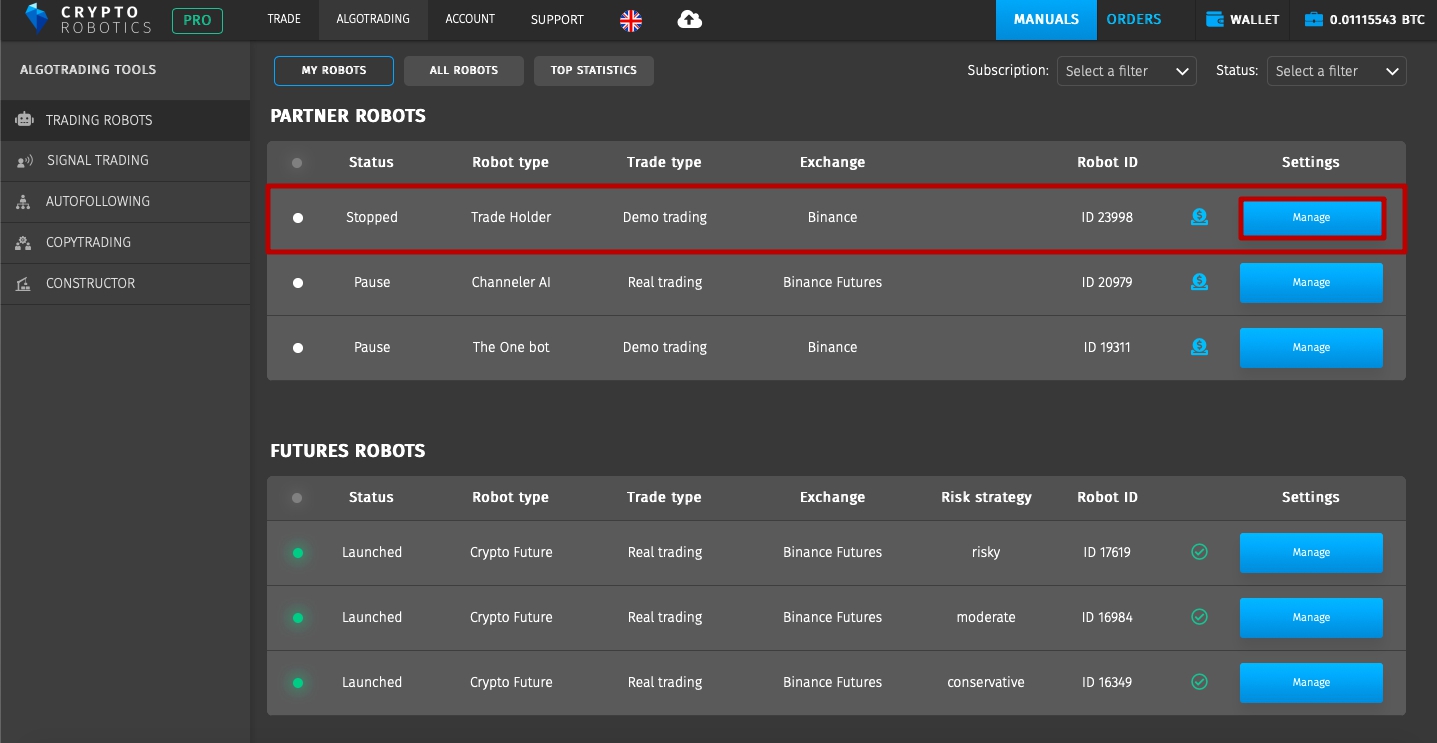 The bot is available for test on any of the packages, including the FREE one.
Test period lasts 14 days from the moment the bot is added to the My robots section.
If the bot was added to the system by you more than 14 days ago, it will not be available for test on a FREE package.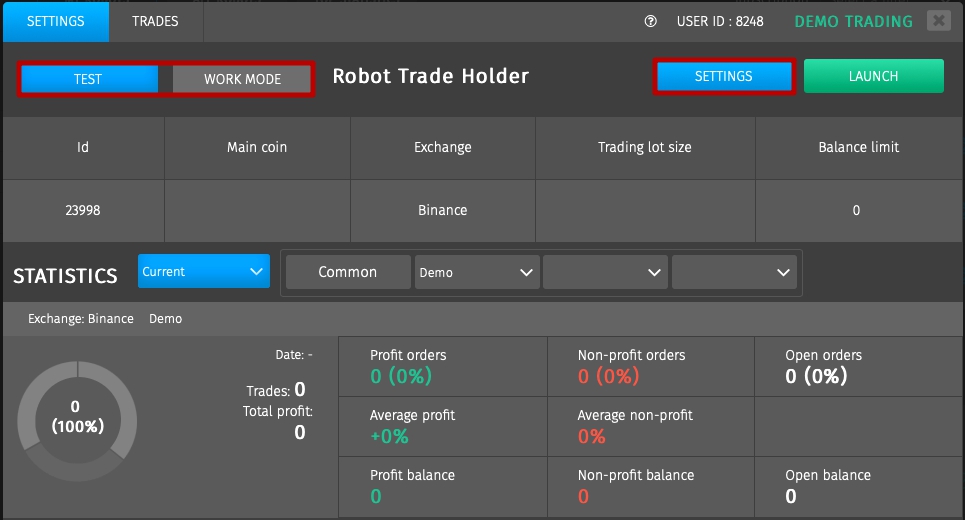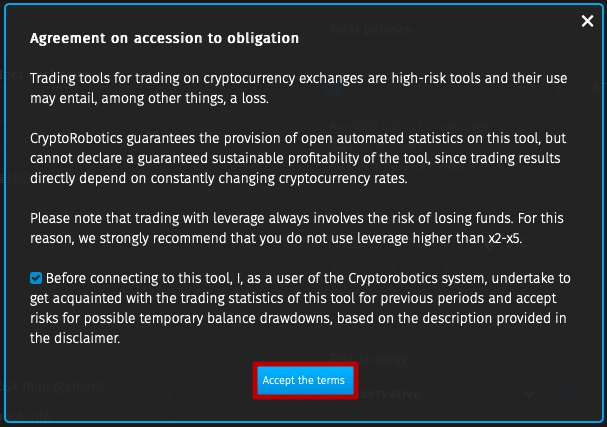 Let's analyze the parameters of the bot settings:
The first step is to choose an Exchange. Please note that the robot is available only on spot exchanges. The full list of available exchanges will open by clicking on the Exchange field.
Next, select one of the API keys or accounts of the selected exchange.
Set Trading Balance and Trading lot size. For example, trading balance is 40 USDT and trading lot size is 20 USDT.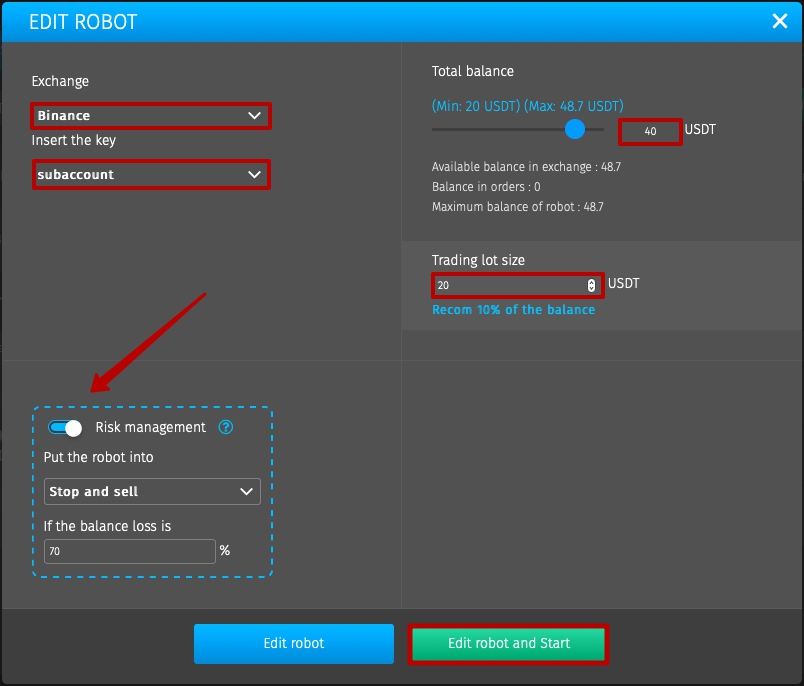 In the Risk Management block, you can choose between two options: to Stop and sell, or simply Stop buy if your balance starts to drop below the percentage you specified.
After clicking Edit robot and Start, the bot will start trading with the specified settings.
The Statistics section displays all statistics of the running bot. These are the percentage of successful and unsuccessful trades, average profit, average loss and balances of profit and loss.

You can also go to the All trades section, where all finished trades, info on the exchange, currency pair, price and opening time, price and closing time, as well as the status and profit on closed trades will be displayed for the entire period of the tool operation.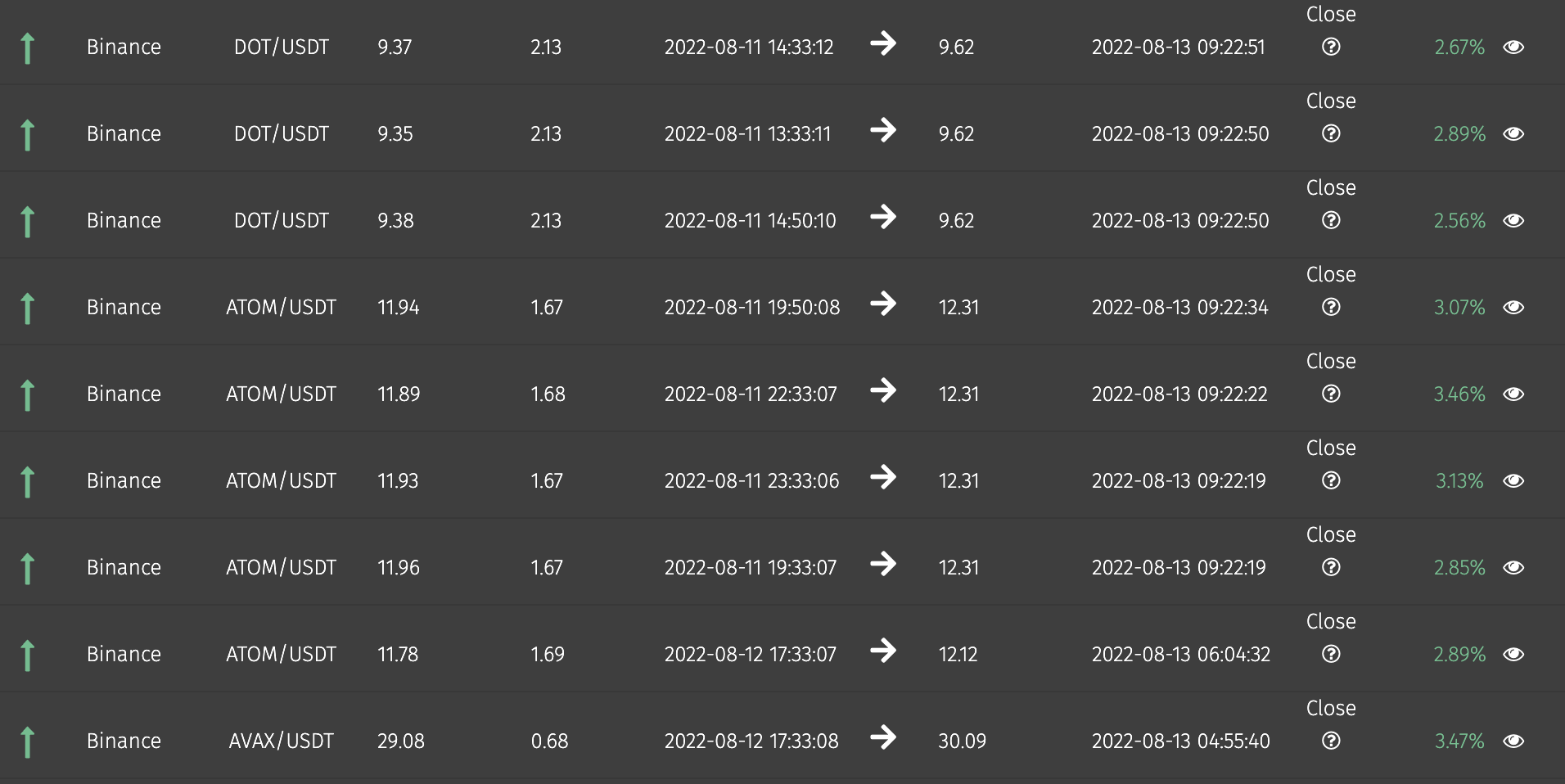 Please note that only finished trades are displayed in the statistics of this bot, since it belongs to the portfolio type of trading bots. This means that the purchased assets, the price of which has not yet reached the sale level, are on your exchange balance, but are not displayed in the statistics until the trades will be finished.