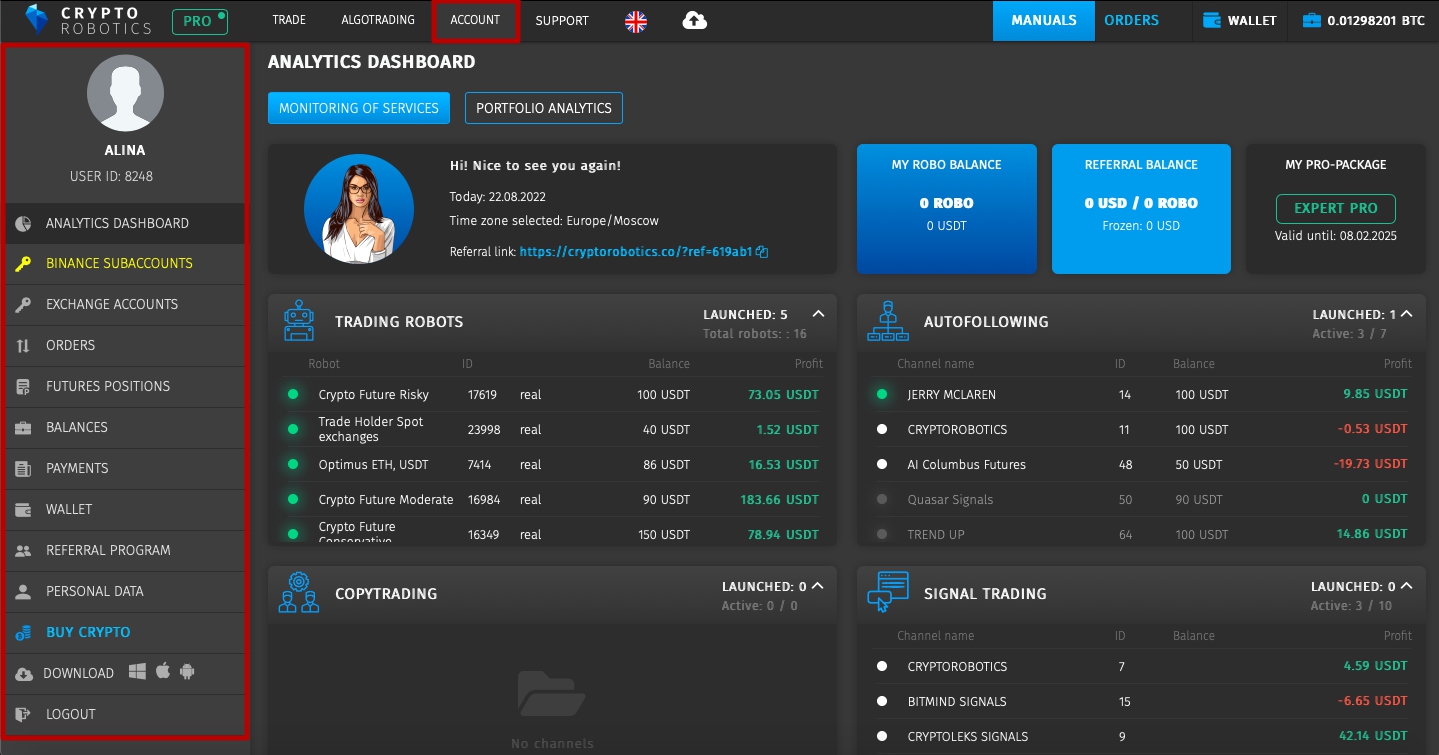 In the Account tab you will find the following sections:
Analytics dashboard — significantly simplifies the analysis of your trading across all accounts and the tools connected.
Binance subaccounts — trade on Binance without restrictions on CryptoRobotics platform.
Exchange accounts — integrate your exchange accounts into the terminal via API key.
Orders — section for monitoring and managing your orders.
Futures positions — section for monitoring your positions on futures exchanges.
Balances — here you can monitor the portfolio of currencies for each of your API keys.
Payments — your payments history on the platform is available in this section.
Wallet — replenishment and payment for services to connect to the tools via Profit Sharing.
Referral program — allows you to earn money by attracting new users.
Personal data — in this section you can change your personal data and password, as well as activate or deactivate three-step authorization.
Buy crypto — purchase of cryptocurrency with a bank card.
Download — here you can download our app for Windows, MacOS, Android.
Logout — this button will let you logout from your account.